Park City MTB Epic 28-Mile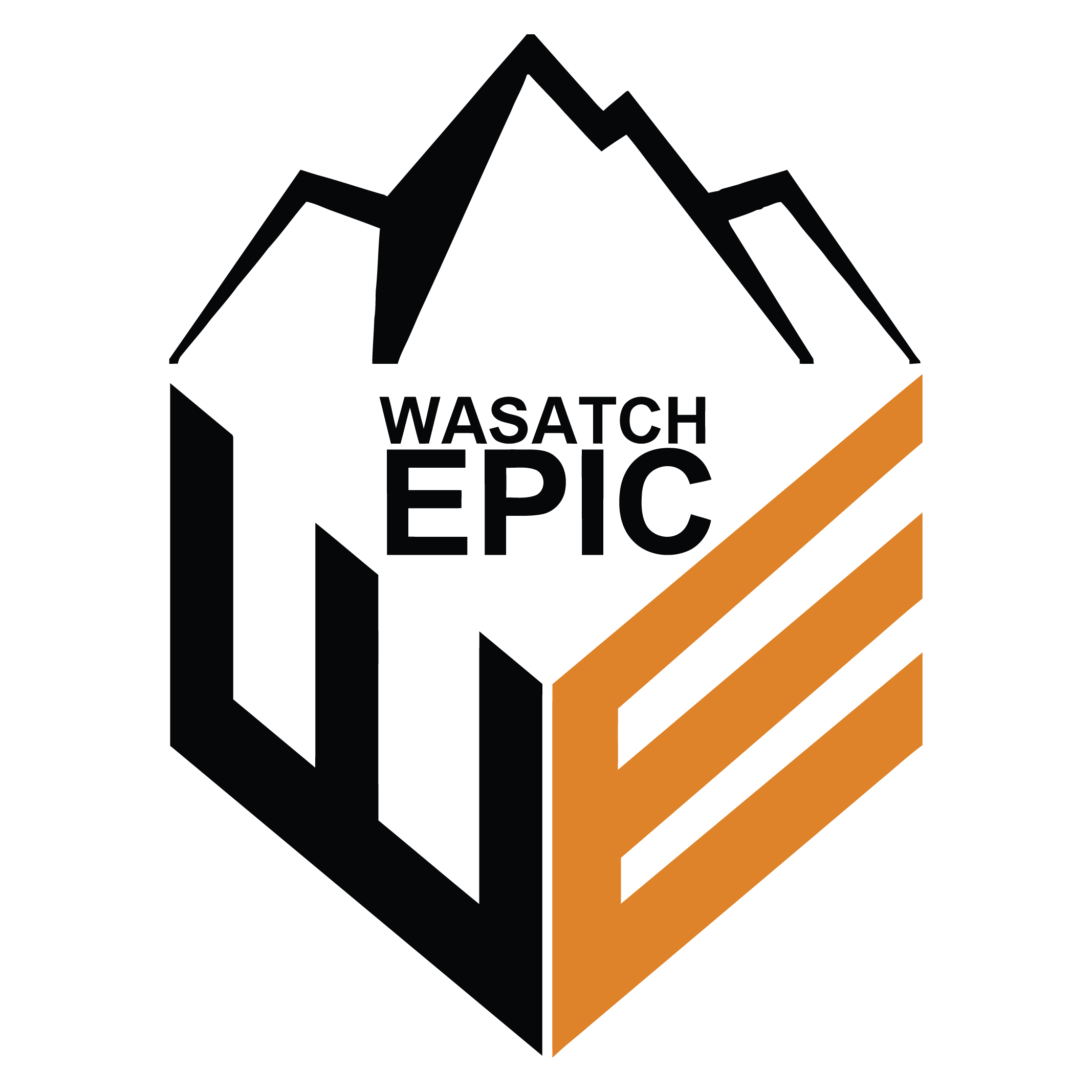 A 28-mile (4,000′ gain) point to point Epic Challenge thru Park City. This one delivers!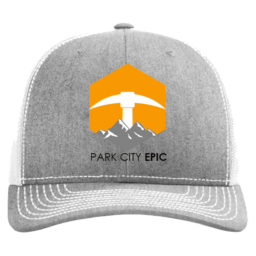 All Participants Receive a PC EPIC Challenge Hat
View Full Course Description
Spirit & Safety of this Challenge: While participating in this challenge it is of utmost importance for you to observe all trail rules and proper etiquette including yielding to uphill traffic, all hikers, and riding in a safe manner at all times.
Course: See top of this page for GPX, Strava, Garmin download. Note that your fitness app might give slightly different mileages/elevation than stated above. That is a common occurrence. Not a problem! Also note that different apps like trailforks may have different names for trails than what you see on the trail.
Start/Finish:
This journey starts near the southwest corner of the Park Ciy Mountain Resort main parking lot. Start your fitness app as you go thru the concrete barriers labeled "Silver Spur" "To Jenny's" (see photo gallery below) Take the single track signed Silver Spur and follow the Silver Spur signs to the Armstrong Trail. Continue up Armstrong Trail a couple of miles and take the first entrance to the Mid Mountain Trail. The trail becomes very rocky. You will stay on the Mid Mountain Trail passing two entrances to the Iron Man Trail. Turn left onto Gold Finger Trail. Climb up Gold Finger Trail. Right turn onto Iron Man Trail. You'll continue to climb and then descend back to the Mid Mountain Trail. Have you ever worked really hard and put a lot of time into something only to end up at the start with less gas in the tank?:) Turn right on the Mid Mountain Trail retracing your steps back to the intersection with the Armstrong Trail. At this junction continue straight on the Mid Mountain Trail. You'll ride the Mid Mountain Trail for a couple miles and then turn right up onto CMG trail (might not be a sign at the junction). Climb CMG trail till its end. Turn left up onto Thaynes dirt road. Continue on Thaynes rd. to the yurt. At the yurt turn right onto Three Candles Trail. Climb Three Candles and turn left onto Keystone Trail. Take Keystone and merge onto Fat Lip Trail. The trail cuts thru some really cool scenery up against the mountain in a cool way. The trail T's into McConkey's dirt road. Turn right up the steep dirt road. The Powder Monkey statue makes a good place for a break. A little further up the road you'll encounter 2 single tracks on your left. Take the second single track. This is the new 9k Trail! Enjoy the Views! How Pretty! What great designers.. The trail ends by turning into a wide sand/gravel road.Go thru the gate and parking lot and turn left down Empire pass rd. As the road hairpins to the left stay straight and you'll find between the rocks a single track. Take this and you'll cross pavement again soon and get on Moose Bones. You'll climb for 2 minutes and then head downhill. At the junction with the Boulder Trail make a hard left/U turn onto Boulder. Ride Boulder Trail down and turn right onto the Mid Mountain Trail (direction Silver Lake) At Silver lake ride the dirt road that goes under/splits the ski lifts at the base and continue on the Mid Mountain Trail. In about 2 miles the trail pops out onto a dirt road with a service building on your left. Take the dirt road to the left up around the building. Turn left up hill. Right turn on to Undertow Trail. Enjoy the Awesome Downhill. Near the end you'll come out and ride across and under the ski lifts reentering the single track on the west side of the slope. The single track from here paralells the dirt road. Take the single track until it ends near the base of Silver Lake Express ski lift. Stop your fitness app right when the single track ends onto the dirt road. Congratulations! Get back to PCMR by taking the paved road straight down into Park City