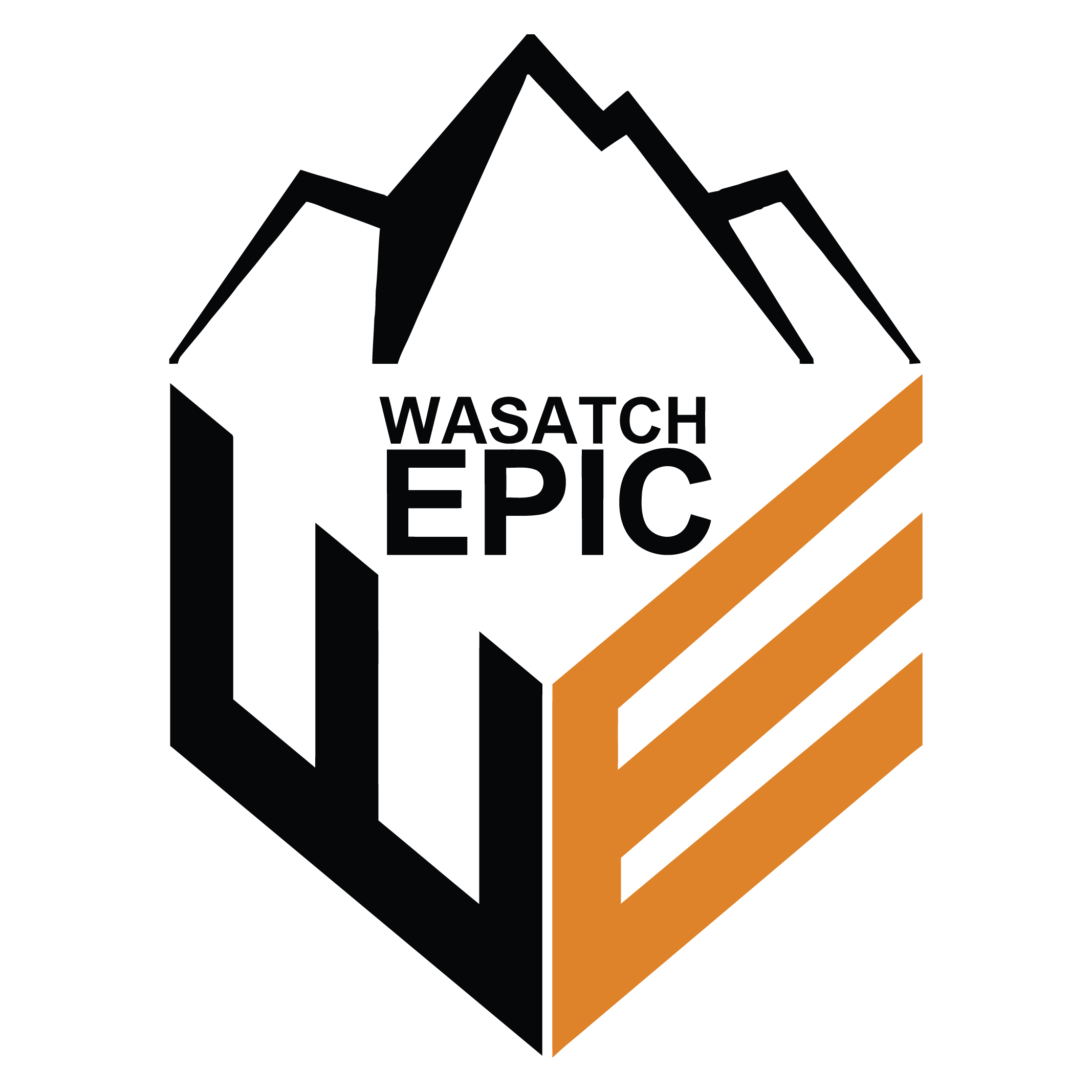 A 50-mile epic challenge linking all the best trails in the area. Sure you've ridden Corner Canyon but you haven't ridden it this way! Ride for the accomplishment or race for the prize money.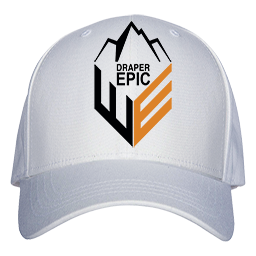 All Participants Receive Draper Epic Challenge Hat
View Full Course Description
A 50-mile epic challenge linking all the best trails in the area. Sure, you've ridden Corner Canyon, but you haven't ridden it this way! The ride starts out of the Andy Ballard Arena (Main Corner Canyon Parking lot) and makes its way south and links up to the suspension bridge and Bonneville Shoreline Trail. From here you'll head back into and snake your way down and up Corner Canyon. You'll make the traverse on Ann's all the way over up, down, and back up to the top of Eagle's Crest. From the top of Eagle's Crest, you'll descend and climb out two times! You'll then take the new Fango Trail over to the Hollow's and earn more elevation and descent while ultimately descending Achtung Baby. Don't feel cocky because there's still plenty of work ahead. After exiting Hog's Hollow into the neighborhood, you'll take city streets to the new city of Alpine Trails. Don't expect wide smooth as butter trails as these trails climb steep and are not manicured. The climb out of Alpine on the map doesn't look bad but beware it will work you! You made it to Three Falls trail. If you're dying of heat or fatigue, take a dip in the pool by the bridge a short way up the trail. Trust us! this can help get you back to the start. After climbing another several miles, the last push of the day awaits. You'll hang a right and climb to the top of Lone Peak. From here it's literally all downhill to the finish. You've earned It!
Course: See top of this page for GPX, Strava, Garmin download. Note that your fitness app might give different mileages/elevation as stated above. That is common occurrence. Your mileage and elevation gain might seem to differ greatly on this course. As long as you did the course, it's not a problem!
Note: different apps like trailforks may have different names for trails than what you see on the trail and that are stated below.
Turn by Turn: Start at the tunnel at Andy Ballard Parking Lot. Start your watch/fitness app at the west entrance to the tunnel. Ride thru tunnel quick left/Uturn up to get on Lower Corner Canyon single track – left on dirt road up past water tank- at fork bear left up steep double track-left on single track right before the top – connect onto Aqueduct Trail – right up Ralph's Trail – right on Bonneville Shoreline Trail over bridge – left up Rattler past Ghost falls/bridge- stay right on connector to Canyon Hollow Trail – left up Canyon Hollow Trail – stay on Canyon Hollow Trail past Brock's Point Trail/Hyde N Seek Trail – onto dirt road around to top of Ghost Falls Trail – down Ghost Falls Trail – over bridge past Ghost Falls – at jct with Rattler stay left and down on Ghost Falls Trail- at bottom take first left turn and over bridge – left up Canyon Hollow Trail – right onto Rush Trail and down- left on Canyon Hollow – pass Silica pit – left up past bathrooms (Coyote Hollow Parking Lot) – left onto and up Clark's Trail- right turn on Ann's Trail – left turn in and thru tunnel to stay on Ann's Tr.-stay on Ann's Trail all the way- turn right on Oak Hollow-BST right turn on pavement – quick left back onto trail-thru tunnel -right turn outside of tunnel onto Oak Hollow-BST- use crosswalk to cross Mike Weir Drive – onto BST – right up Lexi and Ethan's Tr. – right on Red Potato Tr.- stay on trail past Potato Hill Parking lot – right turn into tunnel onto Ann's Trail – stay on Ann's thru jct of Maple Hollow Downhill- left up Maple Hollow – at top turn right at Trailhead sign to stay on gravel trail – go thru tunnel – upon exiting tunnel turn left onto Eagle Crest – right and down Vertigo – at bottom pass the bathroom – turn right in parking lot- look left and turn left onto Maple Hollow South Tr.- stay/turn right at all junctions all the way until you reach Eagles Crest Tr. – right turn on Eagles Crest Tr. – right onto Zooropa Tr. At bottom take Woods Hollow Trail – right on Fango Trail – cross street and up on your right is the connector to Fango Trail – left on Mercer Hollow Connector Trail – at jct of Two Hollow's Trail turn left and a quick right onto Mercer Hollow Trail – at top turn right onto Mercer Mountain Tr.- at bottom turn left up Two Hollows Tr.(road)- take this all the way up past lower entrance to Achtung Baby Tr. and past Porcupine Trail -just before the tunnel turn left onto highest entrance to Achtung Baby Tr. – down Achtung Baby Trail – cross Two Hollows Tr.(road) and stay on Achtung Baby Tr all the way till it ends at Hog Hollow Tr. (road) – turn right onto Hog Hollow Road – stay on Hog Hollow road/double track till it ends in neighborhood. Continue east on Hog Hollow PAVED road (you're in a neighborhood now) until it "T"s – turn left onto Eagle View – take right turn after LDS Chapel onto International Way until the road "T"s – turn right on Meadowlark Dr.- right onto North Fork Canyon Rd. – left onto Heritage Hills Drive – a little ways down the road on your left you'll see a drive way into a small parking lot – enter into the parking lot and look right to see a small/not manicured single track- take this trail (on Trail Forks this trail is called Heritage Connector. At the time of this writing/riding of this route, the names of the trails on the ground differed from the names given on Trail Forks. So pay attention! The trail winds up behind and next to some houses and you'll start to think that you might have lost your way. Continue on the faint trail over a paved road (construction area on May 15th, 2020) – stay straight on the double track – pass the double track on your right – little further down turn right onto the North Point Collector Trail (Note: On Trail Forks this is labeled Heritage Hills Trail) – turn right onto Stoney Way – take Stoney Way Trail  for about a mile – turn sharp left onto Bodily Harm Tr. – cross road to stay on Bodily Harm Tr. – when you come to the road the second time – turn left onto the road for about 20 yards and turn right onto Bodily Harm Tr. (kinda hidden) – continue on Bodily Harm Trail until it ends at the – cross the road and continue onto Three Falls Trail. Note: A lot of people at this point will be worked/really tired. A bit up the trail the bridge crosses the creek/falls. On your right is a pool of water that can provide rejuvenation! Take Three Falls Trail all the way till it ends – turn right onto Peak View Trail to Jacob's Ladder Trail – left onto and down Jacob's Ladder Trail – near bottom stay on Jacob's Ladder trail by passing no named trail on right – cross road onto Ghost Falls connector trail – pass trailhead on your right (gazebo tables, bathroom) – down Ghost Falls- at bottom stay straight and over bridge past the Ghost Falls Waterfall at next jct stay right onto Upper Rattler Trail – stay on Rattler Trail all the way down – left on BST – continue onto road for short while – at jct turn right (1 o'clock) to continue down BST – cross bridge and turn right onto double track – merge down onto Lower Corner Canyon road – merge left onto Rush Trail – continue on Rush Trail – merge onto Rush Skills Trail (may not be signed) – onto road for 30 yards – turn left onto last part of Rush Skills Trail- thru fence – thru tunnel – stop your watch/garmin/device on west side of tunnel. Finished!
Google Maps Course Walkthrough