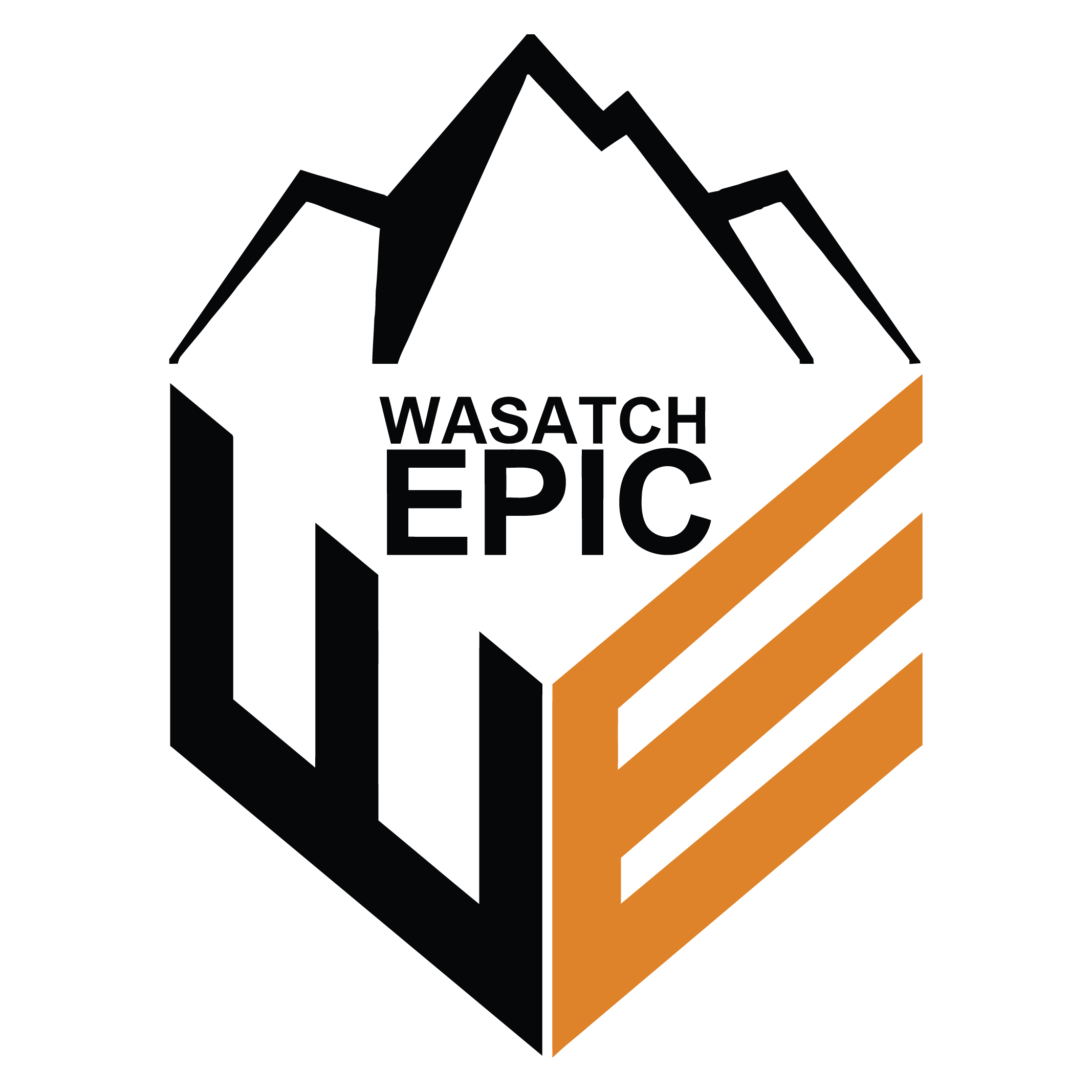 A 16-mile (2,800′ gain) loop challenge. Ride for the accomplishment or race for the prize money.
View Full Course Description
Course: See top of this page for GPX, Strava, Garmin download. Note that your fitness app might give slightly different mileages/elevation as stated above. That is common occurrence. Not a problem! Also note that different apps like trailforks may have different names for trails than the signs you see on the trail.
Start/Finish: Start your fitness app (garmin/phone etc) at the west entrance to the tunnel at the Corner Canyon parking lot in the Andy Ballard Arena. This is also the Finish. Ride thru tunnel – Exit tunnel thru log fence – immediate left/ U turn up road – right onto Lower Corner Canyon Trail – stay on single track pass Carolina Hills Trailhead – hard left on Lower Corner Canyon road – stay right on dirt road uphill past water tank on right – at fork stay left and ride up steep double track all the way to its top – at top turn left on BST/dirt road – right onto BST single track – right on Rattler Trail – Upper Rattler Trail – over bridge (waterfall on left) – stay right down onto Canyon Hollow Trail connector – left up Canyon Hollow Trail – right onto Brock's Point Trail- at Peak View parking area (construction) stay left onto Peak View Trail – right onto Por-k-u-pine Trail – left on dirt road – at road split stay right – left onto Achtung Baby Trail – at the bottom turn right – right onto Fango Trail – take Fango trail all the way to Suncrest Drive. Along the way you will reach a fork that is signed Fango Trail for both ways. Take the right fork – cross Suncrest Dr. (careful of fast auto traffic)-after crossing street turn left on sidewalk – right continuation of Fango Trail – right on Woods Hollow Trail – right on Eagle's Crest Trail – cross Suncrest Drive (careful of fast auto traffic) – right turn into neighborhood onto Mercer Hollow Cove Dr. – take this street straight down . As the pavement ends and the dirt road begins take the single track on the right that connects over to Peak View (Note: This description was written on June 17th, 2020. This dirt road will soon be paved and the single track may be altered due to construction. At Peak View (new parking lot under construction area) – follow signs onto Rush Trail – take Rush Trail – stay left onto Exit Stage Left Trail – onto Limelight Trail – merge onto Rush Skills Flow Trail -at road stay left and continue on last portion of Rush Skills Flow Trail that spits you out at the tunnel – ride thru tunnel and stop your fitness app (garmin/strava etc.) on the west entrance of the tunnel. Right back where you started! Congratulation! Hope you had Fun! Tell-a-Friend!